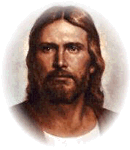 .

"Be ready always to give an answer to every man that asketh you a reason of the hope that is in you with meekness and fear:"

1 Peter 3:15

.

Articles defining what the Church of Jesus Christ of Latter-day Saints believes.

Articles discussing what Mormons believe about the Bible.

Articles explaining what the Bible teaches conerning the character and personality of God. Articles discussing issues that affect man's life here on earth. Articles explaining the principles of liberty that help keep America free. Articles examining the biblical doctrines of salvation Additional thoughts about Mormonism.