!body bgcolor=white background=spakled.jpg lang=EN-US link=blue vlink=red style='tab-interval:.5in'>
<![if !vml]> <!img width=248 height=256 src=joseph.gif align=left v:shapes="_x0000_s1026"><![endif]> <!img width=480 height=8 id="_x0000_i1025" src=bar-dots.gif>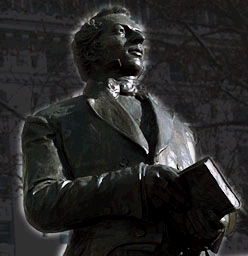 .
The Lord has instructed us to:
"Seek ye diligently and teach one another words of wisdom;
yea seek out of the best books words of wisdom;
seek learning even by study and also by faith."
D&C 88:118

.

Articles explaining the doctrines of salvation. Articles exploring the character and personality of God . Articles meant to help us better understand the covenants we make Articles discussing issues affecting man's life on earth.
THE NATURE OF MARRIAGE
Articles on how to have a better marriage. Articles discussing how to improve our spirituality. Articles examining the significance of the priesthood of God.
THE NATURE OF HEAVEN
Articles concerning what heaven is like
PARTING THOUGHTS
Additional thoughts on gospel subjects