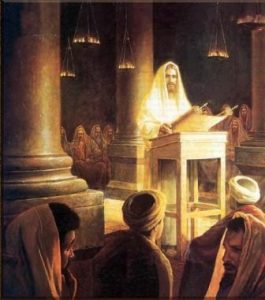 Below is a listing of recently published articles 
Ordinances and Covenants – Understanding the importance and meaning of covenants and ordinances
Blaming God – Understanding why God allows evil to exist.
Going to Heaven – What it takes for us to live in heaven with God.
Following the Teachings of the Savior – A look at God's purpose in creating males and females
Martial Intimacy  – Providing the scriptural answer to the proper role of intimacy in marriage
Modern-day Apostles – The Role of apostles in the church.
The Seed – An examination of Alma's illustration concerning the seed of faith.
The End of Heresy – The history of man's dependence on the Bible.
The Plan of Salvation – And in-depth look at what King Benjamin taught his people about salvation.
Keeping the Commandments – How long must we endure in keeping the commandments before we come to the end? 
Becoming Like Christ – Learning what it takes to become like Christ.
Be Humble – Understanding why we have weaknesses and how to grow because of them.
A Righteous Judgment – Learning how to make judgments in a righteous manner.
Fourth of July – A fourth of July Message