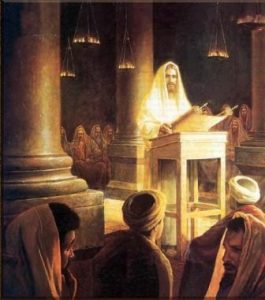 Below is a listing of recently published articles 
For all Eternity –  Examining why God allows evil to exist.
Apostles and Prophets – What the New Testament says about the role of prophets and apostles in the church.
Evolution of Food – Examining the theory of evolution as it pertains to food.
The House of the Lord – What are temples and what happens in them?
Why Love is Important – How exactly are we to love others?
The One True God – A look at what the scriptures have to say about who is God.
It Is Impossible to be Saved – Understanding what it takes to be saved.
The Story of Abinadi – Examining how the story of Abinadi is evidence that the Book of Mormon is true.
The Game of Life – A look at the reasons why teenagers commit suicide and a solution to this tragedy.
A Good Husband – The divine role of a husband..
Mothers – Understanding the important role mothers have in the home.
Jesus Christ is the Head of His Church – Understanding what it means when a Mormon says that Jesus is the head of their church.
Getting Revelation – Learning how to receive revelation and do so more frequently.
Was Joseph Smith Really a Prophet of God? – Comparing the life of Joseph Smith to the biblical prophets of God
The Sabbath Day – The reason for and the importance of keeping the Sabbath day holy.
The Laws of Heaven – How the law of consecration is lived in heaven.
Finding Joy In heaven – Discovering what brings us joy in heaven.
The Father, Son, and Holy Ghost -Examining what the Bible says about the Father, Son, and Holy Ghost.
The Experiences We Have – An expanded look at the plan of salvation.
The Parables of Jesus – Examining the parables of Jesus to better understand what heaven is like.
Above All Other Things – Gaining a greater appreciation for the covenant of baptism
Giving Up On Christ – What it means to endure to the end
The Gift of the Holy Ghost – defining the difference between the gift of the Holy Ghost and the influence of God's Spirit.
Faith in Christ – Understanding the principle of faith and where its power comes from.
The Ancient Church Fathers – Examining what the earliest Christians were taught to believe..
Being Like Christ – Our relationship to God and learning how to become more committed to Christ.
Being Faithful and Righteous – Understanding what the priesthood is, what it can and cannot do.
The Priesthood of God – The role of the priesthood in exalting God's children
Mercy and Justice – How mercy and justice are interrelated and are both governed by law.
Fourth of July – A fourth of July Message